Our team has worked with some of the worlds biggest brands, multiple start-ups and everything in between. With So Shall We we'll give you a team that has every skillset needed for digital success. Imagine the impact we could have on your business?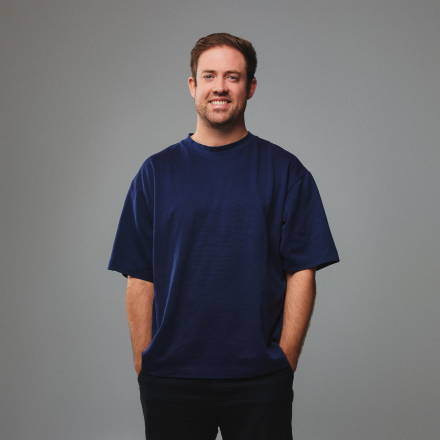 Sam is a seasoned digital marketing and customer experience expert with over a decade of experience in both client-side and agency management roles. His expertise spans brand development, event marketing, and sales strategies, making him a versatile asset in the industry.
Throughout his career, Sam has worked with well-known brands such as FOX SPORTS, Uber, Amazon, Steve Madden, Netflix, and many more. Sam has refined his skills in strategic planning, team leadership, and data-driven decisions, cementing him as a formidable force in the industry. His achievements and professional insights have significantly contributed to the success of the brands he has partnered with.
Sam's approach to work is rooted in continuous improvement and a passion for staying ahead of the curve in digital marketing. His long-term vision involves driving innovation and excellence in the industry through cutting-edge technology and strategic partnerships. Sam's extensive experience, proven track record, and forward-thinking mindset make him a standout figure in the digital marketing landscape and proof that Sam has what it takes to lead any business to success.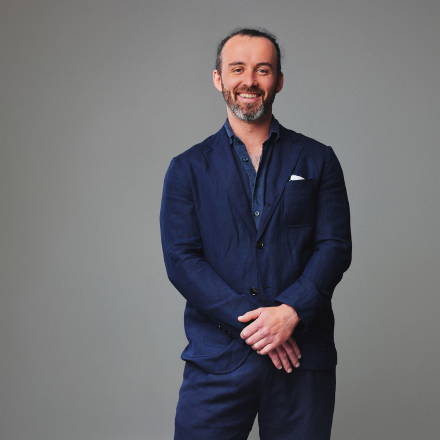 Chris, our founder and company manager, brings a wealth of experience in driving innovation across diverse industries. Chris has had the privilege of collaborating with prestigious clients, contributing to their success and growth. Chris has served as Head of Marketing, Brand, and Social for FOX Sports Australia, where he led the strategic restructuring of marketing, digital teams, and agency rosters, focusing on digital, data, and content. His impressive client portfolio includes working with Amazon, where his strategic vision was instrumental in driving growth.
As our company manager, Chris is committed to guiding our team towards superior results, fuelling innovation, and driving growth for our clients. His vast experience and proven track record make him an invaluable asset to our organization.
Duvan, our Creative Director, boasts a decade of industry experience and brings a fresh outlook to our clients' work. His strategic and intuitive approach to creative direction enables him to transform clients' visions into stunning visual narratives. Fostering collaboration and experimentation, Duvan inspires our creative team to exceed expectations.
Having worked on high-profile projects for Bridgestone, Uber, Uber Eats, LG, Kotex, and Huawei, Duvan excels at bridging the gap between client expectations and our team's execution. Passionate about design, he genuinely cares about our company's work and consistently pushes the boundaries of what's possible. With Duvan leading the way, we're confident in our continued success and commitment to excellence.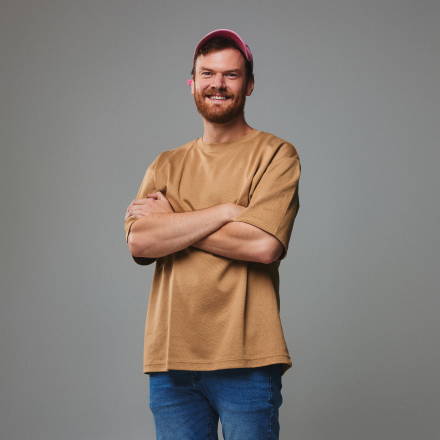 Charlie is our results driven Account Director with a stellar career in radio and digital advertising. His expertise in crafting innovative campaigns has driven exceptional growth and brand recognition for clients. Having worked with top-tier clients and media outlets, Charlie has honed his skills in crafting innovative advertising campaigns that resonate with audiences and drive results. His deep understanding of both traditional and digital advertising channels has helped clients achieve significant growth and brand recognition.
We are proud to have Charlie on board, and we truly appreciate his unwavering dedication to our clients and our team. His expertise and passion for advertising continue to inspire us, and we look forward to many more successful collaborations in the future.
We are delighted to introduce Erika, our remarkable Administrative Manager with a diverse background in Executive Assistance, Business Management and Marketing. Erika's unparalleled ability to manage administrative processes and events with precision and attention to detail makes her an indispensable asset to our team. Erika's support extends beyond administration, as she actively contributes to our team's diverse tasks for clients, streamlining procedures, and optimizing operations. Her keen understanding of business processes and commitment to efficiency ensure that our team functions at its highest potential.
We are thrilled to have Erika on board, as her expertise and dedication play a crucial role in our continued success. Her presence not only elevates the performance of our team but also reinforces our commitment to delivering fantastic service to our clients. With Erika by our side, we are confident that our company will continue to thrive and excel in the competitive business landscape.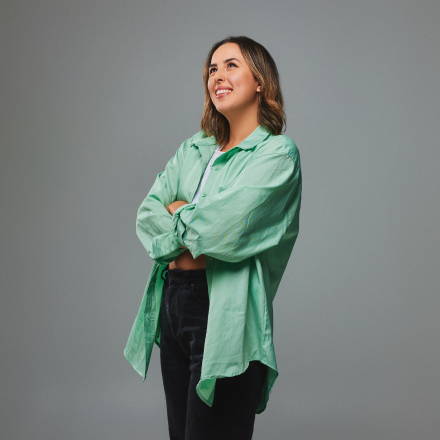 We are thrilled to introduce Lina, our highly skilled Social Media Manager, who plays a pivotal role in our organization's success. Lina's expertise, passion for social media marketing, and unwavering work ethic have significantly contributed to the growth and accomplishments of our company. With years of experience under her belt, Lina has honed her skills in crafting engaging content, implementing cutting-edge social media strategies, and driving customer engagement across multiple platforms.
As a key player in our company, Lina's contributions extend beyond her superior social media management skills. Her passion, expertise, and drive have a tangible impact on our company's overall success and growth, making her an invaluable asset to our team.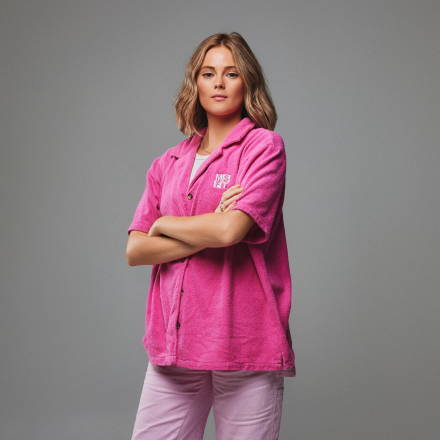 We are delighted to feature Kendall who has an outstanding background in branding and account management. Kendall's diverse experience spans marketing, sales, content creation, and brewery administration, making her a versatile and invaluable team member. Kendall's talents in marketing campaigns and content creation have led to significant increases in brand identity, reach, and awareness for our clients. Her keen understanding of consumer behaviour and market trends consistently results in engaging, targeted content that resonates with audiences.
We are proud to have Kendall on our team, as her expertise, dedication, and exceptional organizational skills contribute significantly to our clients' success and our company's growth. We are confident that with Kendall on board, our clients can expect nothing less than outstanding results.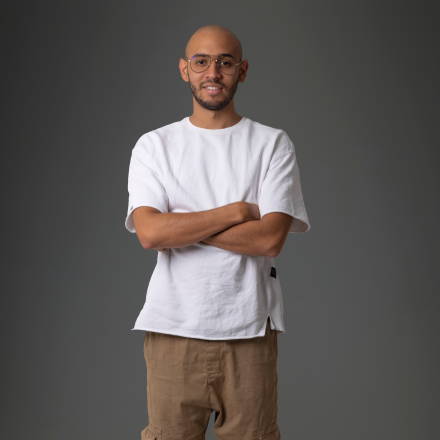 Introducing Stanley, our digital advertising professional with a proven track record of delivering impressive ROI. Stanley's expertise spans a wide array of ad platforms and data analysis tools, enabling him to craft highly effective advertising campaigns that consistently outperform expectations. With an unwavering commitment to excellence, Stanley has elevated our team's efforts and played a pivotal role in enhancing the performance of our campaigns. His skills have allowed him to lead the charge on the optimization of one of South America's leading eCommerce brands, NAF NAF, garnering exceptional ROI.
We are beyond thrilled to work alongside such a talented professional like Stanley, and we eagerly anticipate the boundless possibilities that lie ahead for our company with him on board. Together, we will conquer the digital advertising landscape and continue to set new benchmarks for success.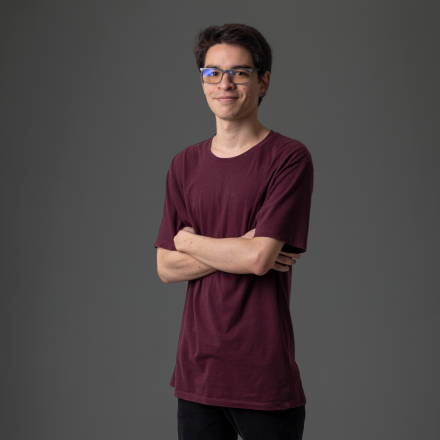 Videographer and Animator
Daniel, our skilled Videographer and Animator, captivates audiences with his unbeatable visual storytelling. Adapting to various styles and techniques, he meticulously crafts each scene to ensure clients' messages resonate with their target audience. Notably, Daniel's work on Newscorp, EFM, and Storage King has showcased his ability to blend live-action footage and animation, elevating the project to new heights.
Driven to continually hone his skills, Daniel aims to explore emerging technologies like virtual reality and interactive storytelling. His dedication and talent make him an invaluable asset to our team as he continues to leave lasting impressions through his videography and animation expertise.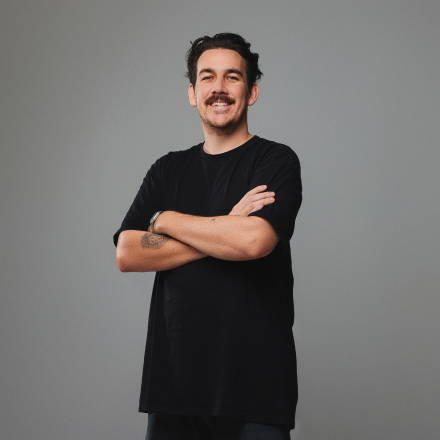 Over the course of 17+ years, Tom, our multifaceted artist, excels in photography, fashion, and design. His experience, natural leadership, and attention to detail produce results that have impressed clients like Aldi, Dulux, Bonds and LiSTNR.
Driven by his passion for photography, Tom continually refines his skills to stay on the cutting edge of industry trends. His unwavering dedication to excellence inspires both colleagues and clients alike, solidifying Tom's reputation as a trusted and talented artist in our team.
With 5 years of experience in the field, Ana has had the privilege of supporting the implementation of over 2000 e-commerce stores for various small businesses. Additionally, she spent nearly 3 years immersed in the real estate sector, contributing to the conceptualisation, creation, and execution of diverse digital marketing strategies. As a professional with a background in Social Communication and a Master's degree in Advertising and Creativity, Ana brings a unique blend of knowledge and expertise to the table.
Her true passion lies in the realm of digital marketing, where she firmly believes that strong client-agency communication is the catalyst for achieving excellent results. She finds immense value in data, as it serves as a guiding compass for continuously improving strategies and making informed decisions. By leveraging data insights, she strives to deliver optimal outcomes and drive success for her clients. We are proud of the work Ana has done and can't wait to see her grow.